---
Book Now and Pay Later with ePayLater Payment
---
eTravelSmart online bus ticket booking portal is happy to introduce ePayLater *Experience True convenience* Payment option to all bus booking customers across India. So link your Debit and Credit Card to ePayLater Payment Gateway and enjoy the most convenient and secure way of payment.
*Book Now and Pay Later*
What is ePayLater?
ePayLater is a Buy Now Pay Later payment option which lets you purchase goods / services first and pay later. You get 14 days from the date of order fulfillment to settle your bills with us.

What are the benefits of using ePayLater?
ePayLater offers the simplest possible checkout experience in existence today. Using ePayLater, you can conclude your transaction with just a click. There is no requirement of punching in your 16-digit card number or having to log in. You can make multiple such single click purchases and make a payment for all of them together anytime at your convenience within 14 days. That's not all! With ePayLater you get a bunch of other benefits as well:
The 14-day period is totally interest free!

By delinking shopping from payments, we eliminate the dependencies on any third party payment service providers such as payment gateways, banks etc. at the point of transaction thereby providing an unmatched transaction success rate.

ePayLater not only provides the benefits of COD, such as a seamless checkout service and a pay after delivery option, but also goes beyond by doing away with the hassles associated with handling cash. No more do you need to struggle to find change or worry about your order not getting delivered when you are not around to make the payment.
What do I need to do to use ePayLater?
Just checkout normally on any of our partner merchant portals. If you are a first time user of ePayLater then depending on the information provided by you on our partner merchant portal you may be required to provide certain basic information to help us identify you such as your email id, phone number or a government id. If eligible, you can start transacting using ePayLater across all our partner merchant portals.
ePayLater Featues
Higher Conversions.

Increased Customer Stickiness.

Higher Spending.

No More Cash on Delivery - Pay After Delivery incentivizes customers to move away from COD

Reduce Costs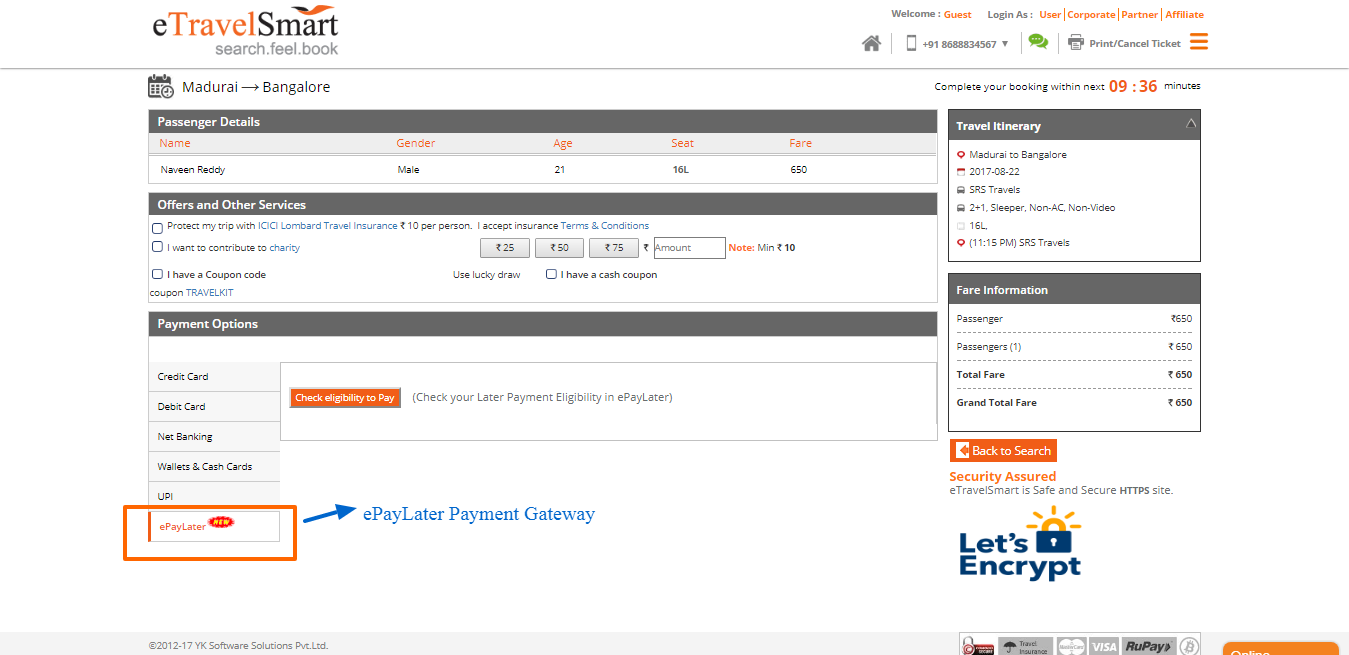 ---