The seats in the buses you want to book are full or want to have a look at the availability of your preferred seats...just a click on Seat Availability Calendar on our site and you will be able to see the seats available in respective buses/operators for the next five days. This is a unique option as it will not only help to get the first hand information of seats available but also in planning your travel in accordance to availability of your preferred seats. What else would you need, just get the complete information of five days seat availability with just one click and at a single view without navigating around the site.
---
1. Access Seat Availability calendar in bus seat layout on top right corner.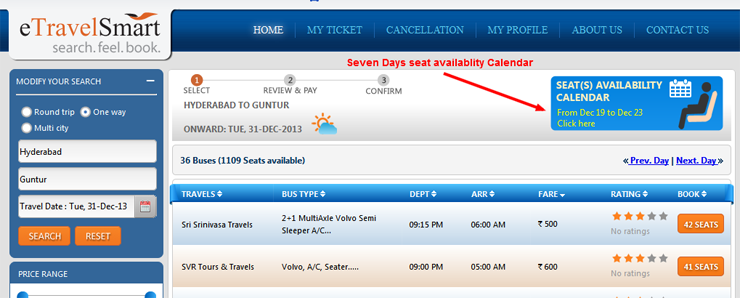 ---
2. Get detailed seven days seat availability, which helps for better planning of your journey.